Can Seeking Arrangement be a place to look for a Sugar Baby?
Sugar daddy dating is a popular trend, and a lot of men all over the world look for beautiful women to accompany them. Instead, they offer either money or other treats – it is up to the couple how to solve that question. The idea of a relationship on special terms is interesting, modern and attractive, that's why it has more and more followers in different countries.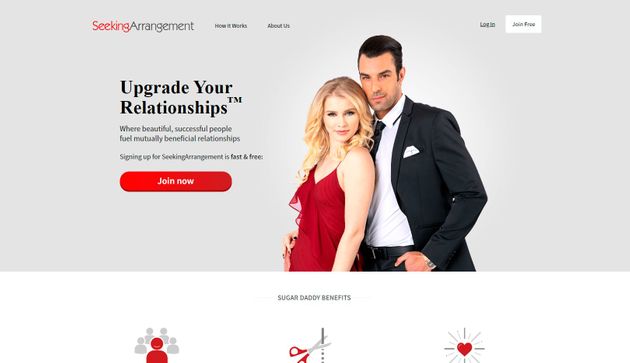 There is no need to wait for the love of your life or look for a perfect match. Sometimes things are just getting more simple, and so you enjoy the interaction on your terms, the way you like and set your pattern of a relationship.
About Seeking Arrangement
Seeking Arrangement has been on the market for more than 10 years, and it has won the hearts of many men and women worldwide. They register their profiles to find a partner who can support their ideas, who can be a real help, and they do it! For today, Seeking Arrangement has won the reputation of the leading site in sugar daddy dating, so it is totally worth your attention. Read on to find out how you can benefit with this venue.
Special features
Seeking Arrangement is a little different from the same sites in the niche because it doesn't have a so-called specialization. Yes, this sugar daddy dating site works both for heterosexual and gay couples. You don't have to hide your tastes anymore, just look for a partner who meets your demands. An extended database allows to do that, and the chances of the positive result are very high.
One more interesting fact: there are 4 times more women here than men, and it is official statistics. Hence, if you are in a search for a sugar babe, you have all the chances to get her, as somewhere among those women there must be the one for you!
Members and profiles
People who come to Seeking Arrangement know exactly what they want from their potential partner. It eases the search a lot and saves much time. Women aren't ashamed to stand the expected input in their profiles, and men also add the info about their income to the profile.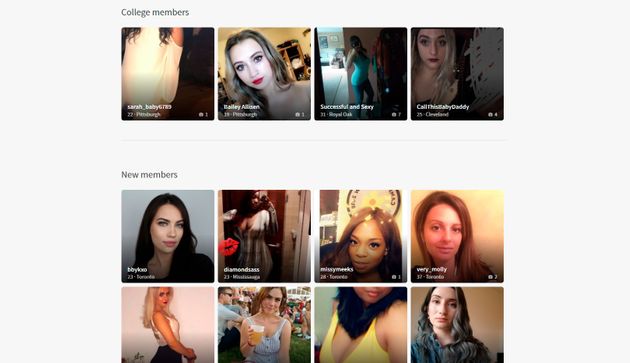 As for the accounts, they consist of pictures, a short bio, and some basic stuff about a person. The most important information on the page is, of course, the price. Seeking Arrangement lets people who have the matching interests stay together, as this is what it was created for.
A mutually beneficial relationship, which equals to dating a sugar daddy, requires honesty of intentions, that's why the profiles are so full and talking. By the way, they all are carefully checked, as it is a part of the site's security policy.
As a rule, women mention what they need an allowance for on their account. If it isn't so, you can always write a message to ask and start the conversation. The goals can be different, and you can decide if you want to support and sponsor them or not.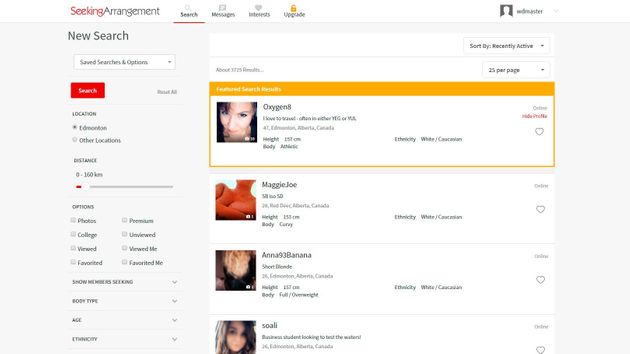 Anti-scam system
As it has already been mentioned, there is a special verification procedure that every member has to pass. It happens right after the registration, and although setting up a profile takes minutes, the verification may take up to 48 hours. However, it is a necessary safety measure; thanks to this there are no fakes on Seeking Arrangement, and you can be calm about the members there. Their identities get checked.
If you are a sugar daddy, you are likely to have an income verification as well. The site's administration has to know that the money you get is legal and real. It is a regular thing, so don't be surprised.
Prostitution is strictly banned on Seeking Arrangement. The platform provides its services to those who want to spend some good time together and benefit from it, but the site doesn't support illegal activity.
Opportunities
Seeking Arrangement was made for communication, that's why the standard services it provides are all connected with it. You can use such ways to talk to a lady as chatting, messaging or emailing. Each of them has its price; you only need to choose which one is the most comfortable for you.
Also, there is a match-making algorithm on the site, which helps you to make your search more efficient. It analyses the income that you stated in the profile and tries to match it to the ladies' demands. If there is a match, you will see it on your matching list. Such a procedure provides you with the accounts you could possibly miss.
If you want to know something new or have fun, there is an entertaining blog on Seeking Arrangement. There you can find a lot of useful information, like dating tips or helpful statistics collected on the site. Also, there are some jokes to laugh at.
A wish to send a gift to your lady is always appreciated, that's why the site is connected to Amazon Wishlist. If you want to surprise a woman, look what she has written on her Wishlist!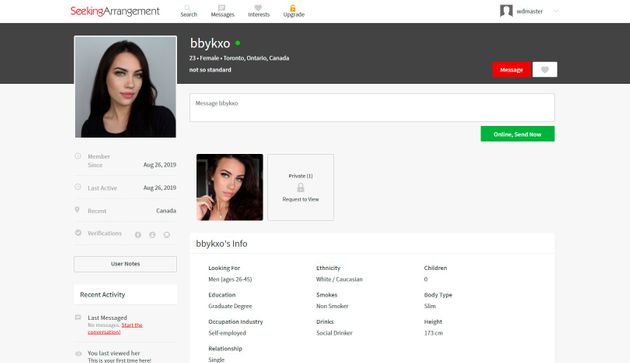 Privacy and prices
Seeking Arrangement allows its users to change the privacy settings in case they want to protect their information. For example, you can hide your country or age if you don't want the others to see it. That all is for your safety and well-being.
You can have a private photo gallery, so not everybody can see the pictures you put there. It is a good hook for the ladies!
As for the prices, Seeking Arrangement has three types of membership, and they all depend on the sum of money you buy it for.
Standart. The one you get after signing up. With this membership you can browse the profiles, and you get 10 free messages to send.
Premium. This one lets you use regular services of communication. Incoming messages also require payment.
Diamond Club. All of the services are available, plus you get the promotion from the administration and become a top sugar daddy with high ratings..
Pricelist:
1 Month $79.95
3 Months $209.85 (13% Savings)
6 Months $359.70 (25% Savings)
Ladies use all of the services for free.