Find Your True Match Online On Ashley Madison
Ashley Madison started back in the year 2001 and is much more than just a regular dating platform. It was started for people who are either already married or in a serious relationship but are still looking for an extramarital relationship. It is a platform where having an affair is completely normal and there is no one to judge you. One can find like-minded individuals on the platform such as people who are bored of their marriage or have issues.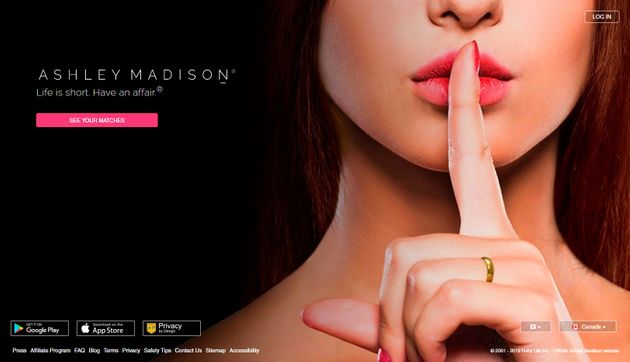 Over the past few years, the site has gained more popularity as people now find it easier to use and find their true interests online. The website is ideal for those who believe in monogamy, polygamy, any kind of open relationships, etc. Online dating has literally taken a new dimension altogether with the Ashley Madison dating site. Plenty of reviews show that the platform has gained great popularity online due to the new twist that it offers which people do not find elsewhere.
Ever since its establishment, the website has worked to create a better image for itself by taking good care of the facilities that it offers. In the past few years, the site has become more secure, safer for use, and offers a better environment to its members. The site offers great security. Therefore, users can find their match without worrying about the misuse of their personal information or any scam. In this review, you will understand in-depth about the member structure, quality of profiles, pricing, etc. about Ashley Madison website.
All that you need to know about Ashley Madison
Members
AshleyMadison has a large and unique member structure with members registered on the website from all across the globe. There are over 24,000,000 members from the USA alone. One can find members from other popular places like the UK, Brazil, and Canada. The members generally include people with a common mindset, who don't mind having an affair.
The website is very popular as an 'affair website' where members join in seeking relationships while they are already committed to another person. In fact, most of the members on the site are married. Thus, one will find middle-aged people mostly who are looking for some kind of discreet relationships. Most of the profiles on the website are between the age range of 25 and 34 years of age. The online dating site has a higher percentage of men when compared to women. The members are from different communities, and thus, the cultural diversity of the website is good.
Ashley Madison is a website that has a vast pool of members who are very different from the general public and don't mind having affairs. There are thousands of members registered on AshleyMadison.com who are eager to start up new conversations and meet new matches. The website is quite active as there are over 2,800,000 new members who join the dating site every month.
Profiles
The member profiles on Ashley Madison are not very detailed. So, one might need to talk to the user to find out all the basic details. The website has members who are already into relationships. Therefore, they do not prefer sharing many details about themselves. In fact, it is not mandatory to provide a real name. The users can instead go for a profile with a unique username.
The profiles on AshleyMadison contain very basic information such as location, gender, zodiac sign, and age. Also, it would include general details such as the kind of relationship a person is looking for, interests, likings, and the things or activities that they find exciting. These details can be updated by the members at any point in time. They can add new things to it, modify the existing ones, or try and make their profiles more appealing.
If you find a user's profile interesting enough, you can simply check out the details to find out about their liking and preferences. This will help you in figuring out whether you two are compatible or not. Members can upload pictures on their profiles. Moreover, the users have an additional facility to blur or edit their pictures for better privacy. These blurred images can be sent personally to the compatible images by members themselves with a private key.
Registration and safety
The registration process of AshleyMadison.com is quite simple and quick. It is very easy for a person to comprehend and complete the procedure. The most basic of details that one has to include are a unique username, email, current relationship status, appearance details such as height, weight, ethnicity, limits, etc. All the information that you enter upon registering is visible to the other members, and that is how they will identify you.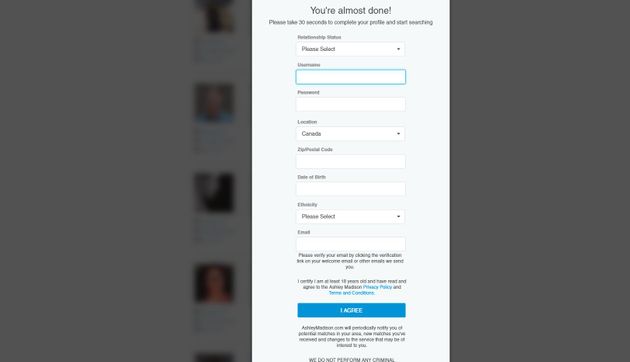 Registering on the website is very convenient and completely free of cost. It takes barely five to ten minutes to complete the registration process. The members are supposed to add a profile image upon signing up and blur it as well. This helps Ashley Madison dating site to keep its members protected and safe.
The website had faced a major scam in the year 2005 when its portal was hacked into, and all the personal information of the members was leaked. The hackers made public the details of the profiles. This basically means that the profiles of those looking for extramarital affairs became public. This led to a lot of issues for users, and many ended up breaking off their relationships or even committed suicides. However, that was a typical case of breach, and many similar breaches were reported across the world in that year.
Since the breach, the platform has taken several measures to make it completely safe and reliable for the users. It is degraded by some only due to the reason that it is meant for open-minded people who are looking for multiple relationships. The site is completely discreet and safe for use now.
Services
In this Ashley Madison review, we found out that the website is meant to connect individuals who want to be in discreet relationships. Ashley Madison website allows its users to get in touch with their favorite matches by creating a favorites list, initiating chats, sending and receiving mails from their love interests, etc. The members can make use of advanced search filters provided by the site, send winks to show flirtatious attitude, send personalized messages, etc.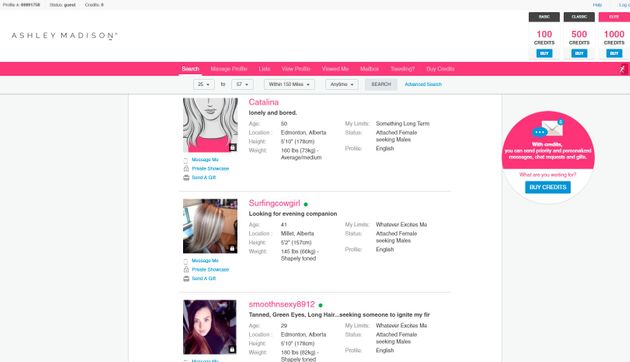 The AshleyMadison offers some unique features to its users. The site has a service called 'TravelingMan' which is often utilized by those members who are generally touring or traveling to different regions. By spending a few credits, users can send messages to up to 30 women residing in that particular region/. This way, they get to know these girls way before their arrival to a particular location. 'PriorityMan' service is also available on the website for those who wish to make their profiles appear on the top, that is on priority in order to increase their chances of being viewed.
One of the best services that make this site true to its image is the facility to keep the profile picture as well as other images uploaded by the members blurred or edited in some way so as to not reveal their true identity. Additionally, after talking over emails or messages or showing some interest, the members can ask for the original photo from the user which is sent over personal message along with a private key to view it.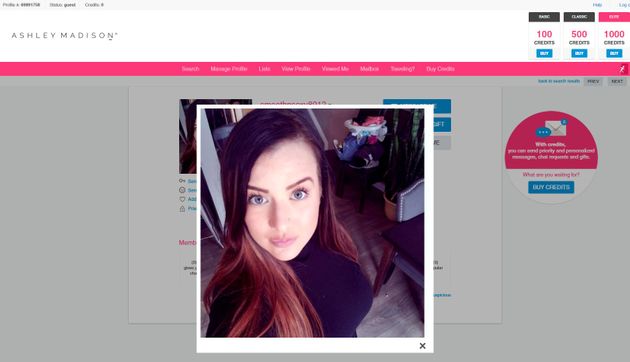 Prices
The pricing of AshleyMadison.com is fairly average. The site follows a simple credit system wherein the users can buy credits to access the extensive features of the website. There are a number of services such as sending virtual gifts, personalized messaging, boosting the member profile, etc. which are available only to the paid users.
The credit system of the site is as follows:
100 Credits: 59.00 USD
1500 Credits: 169.00 USD
1000 Credits: 289.00 USD
Completely free services lead to an increase in the number of spams and an effective pricing system helps prevent such scams. This is where the pricing policy of the website plays a great role. It The pricing of AshleyMadison.com makes sure that only interested users visit the website and spend cash. The credits purchased by a member can be utilized as virtual money to pay for the services used on the site. Sign up on the website today to find yourself a discreet match and start up a newer bond that you are looking for.